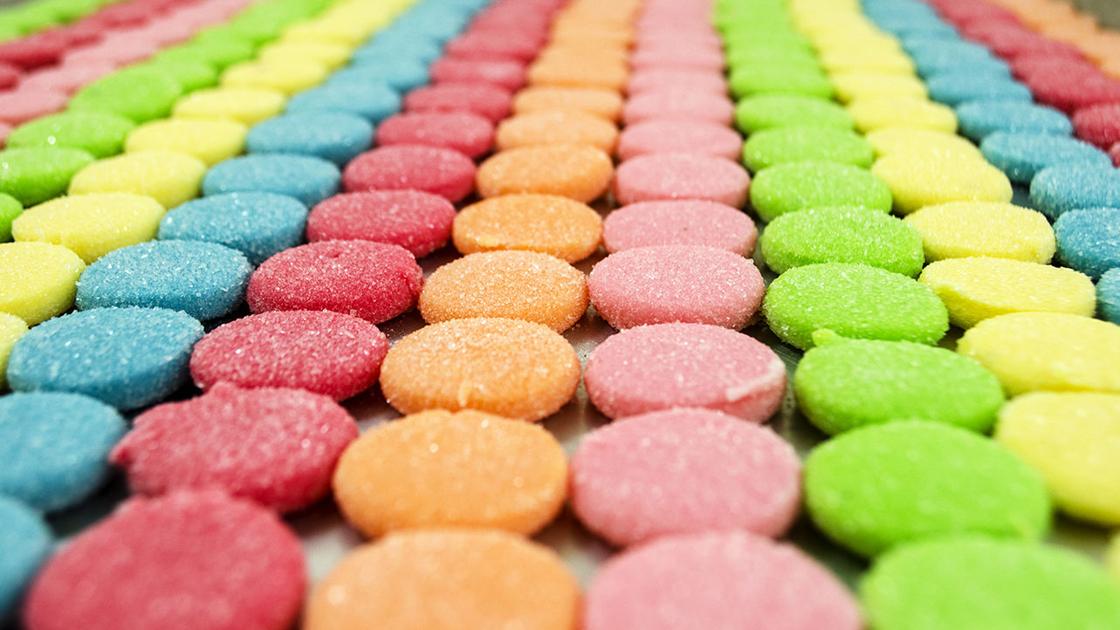 Toto, we're not in pot brownie territory anymore.
The use of medical and recreational marijuana is on the rise across the country. This year Michigan became the 10th state to legalize recreational weed, and 33 states, including New Mexico, license marijuana for medicinal purposes. It's commonly used to treat pain, insomnia, anxiety, depression, and even epilepsy, though its effect on these and other maladies continues to be studied. In New Mexico, to consume marijuana, you must apply to the state Department of Health's Medical Cannabis Program, which includes the completion by a health care provider of a medical certification form. The approval process can take up to 30 days.
Though smoking has long been the preferred method of consumption, edibles — foods cooked, infused, marinated, dressed, sauced, or garnished with marijuana or a derivative thereof — are becoming an increasingly popular way to reap the benefits of pot. As with smokable marijuana, edibles contain cannabinoids: both the well-known tetrahydrocannabinol (THC), marijuana's main psychoactive compound, and the increasingly popular cannabidiol (CBD), a cannabis derivative that is non-psychotropic: While it won't get you stoned, it has been shown to have the same benefits. Edibles offer a form of cannabis consumption that is more versatile and discreet than smoking, and their effects can be more potent and long-lasting because the cannabinoids are digested and absorbed through the liver (whereas with smoking, they are inhaled through the lungs and bypass the liver).
Forward-thinking food professionals started jumping on the bandwagon years ago: In 2015, for example, James Beard Award-winning pastry chef and cookbook author Mindy Segal launched a line of "medicated" sweets. Jump to 2017, when according to a report by Arcview Market Research and BDS Analytics, people in Canada and the United States spent more than $1 billion on edibles. That number is projected to grow beyond $4 billion in the next four years. Californians alone will spend roughly $1.3 billion on edibles by 2022.
Dispensaries across Santa Fe sell a wide variety of weed-based victuals. The team at Best Daze (4641 Airport Road, 505-585-4937) — led by COO Eli Goodman and, in the kitchen, Ryan Lampro (of ChocolateSmith and Whoo's Donuts fame) — creates a staggering roster of goodies, from chocolates and very-popular gummies to cakes, cookies, tarts, crackers, and donuts with infused fillings. Founded by native Santa Fean Minka Ingersoll and chef/nutritionist Fred Lucas, Kure Cannabis (220 N. Guadalupe St.,505-930-5339) sells truffles, cookies, and candies. Their two in-house cooks dream up fantastic special and custom treats, including cakes, tarts, cupcakes, and stunners like the Chocolate Crunch Nugget, filled with sunflower seeds, almonds, and Rice Krispies and topped with cranberries. The Santa Fe Oxygen & Healing Bar – Apothecary (133 W. San Francisco St., 505-986-5037) sells CBD-based gummies, candies, and protein bars, among other products; and their restaurant regularly features a CBD cookie sandwich as well as CBD-infused chile-cheese roasted potatoes and yucca (essentially souped-up chile cheese fries, no?) available with regular or vegan cheese. They also offer the option of adding CBD oil to any other dish on the menu.
Turns out pretty much any food you might decide to cook at home can be transformed into a "medible" with relative ease, and the resources for cooking with cannabis continue to grow as legalization spreads. Intrepid cooks interested in solo experimentation can turn to any of several major cannabis-related publications, including the great-grandfather of the genre, High Times, as well as Dope and the recently launched Kitchen Toke. In addition to triumphant tales of the benefits of cannabis, that magazine and its website offer tips and tasty recipes (in both written and video form) for everything from canna-butter to lime-curry chickpea salad and a cranberry-thyme mimosa sweetened with CBD honey. In one video, Derek Simcik, executive chef of the Thompson Hotel in Seattle, clarifies some of the issues surrounding cooking with cannabis: "You can actually use cannabis like you would wine, as a pairing," he says, "taking two completely different flavors and helping each other better themselves. This is something that … a lot of chefs across the country are starting to do: to show people that you can enjoy the cannabis that you have to take as a medicinal aspect in a way that's tasty, delicious, and fun. … We are trying to really utilize the plant and the medicinal aspect … and not going in there to just completely get wasted out of our mind."
Three recently released cookbooks prove to be valuable resources as well: Edibles: Small Bites for the Modern Cannabis Kitchen, by Stephanie Hua with Coreen Carroll (Chronicle Books); The 420 Gourmet: The Elevated Art of Cannabis Cuisine by the mysteriously pseudonymed "JeffThe420Chef" (Harper Wave); and Bong Appétit: Mastering the Art of Cooking with Weed by the editors of Vice's Munchies website who host a James Beard Award-nominated show, also called "Bong Appétit," that rivals anything on the Food Network. Each book outlines the uses of cannabis, its therapeutic effects, what to look for in a plant, useful equipment, shopping tips, and how to calculate proper dosages of THC and CBD (more on that in a minute). Instructions for creating your own extracts, infusions, oils, and butters are offered, although you can bypass this step by sourcing these from many of our local dispensaries — Best Daze sells both olive oil and butter, for example, while Kure offers honey and the Oxygen & Healing Bar carries an organic CBD-infused safflower oil.
The photography in each book rivals that of "traditional" cookbooks, and the recipes are creative and enticing. Sure, these pages contain recipes for seemingly typical stoner food — nachos, potato skins, queso and guac, spring rolls, mac and cheese, garlic knots, and French bread pizza. But The 420 Gourmet and Bong Appétit aim to live up to their higher-falutin names, with dishes that are surprisingly refined — crab gratin, risotto, rib-eye, stroganoff, pappardelle Bolognese, holiday ham, and a variant on a classic croquembouche — along with those that highlight nutrition — such as kale, broccoli, and quinoa salads; a veggie burger; and the vibrantly hued "BLAT" salad, which combines bacon, lettuce, avocado, and tomato. Edibles is true to its subtitle, offering recipes for mostly smaller dishes designed for quick bites or finger-food entertaining — sliders, gougères, tea sandwiches, crostini, cookies, and yes, brownies. "Wake and bake" takes on all new meaning thanks to the slew of breakfast recipes in The 420 Gourmet. Bong Appétit also includes recipes for cocktails, although those come with a caveat: "No booze for beginners. … That's some expert-level stuff."
Now about that dosing: It's critical — although as Bong Appétit reminds us, "It's basically impossible to eat so much THC that you die. Although THC is much safer than alcohol, caffeine, and nicotine, it can definitely make your heart race … so go slowly and learn your limits." The folks at Best Daze advise that you "know your dosing and have a sense of the potency of your end oil. Edibles are wonderful if you get what you expected from the experience." Kure's Ingersoll concurs: "We encourage all of our patients to start slow and go from there. Building up to the desired dose is highly recommended."
All three cookbooks provide instructions for making infusions and calculating proper dosages, practically insisting that you double-check your math (yes, dude, math is involved). The 420 Gourmet offers handy charts, and Bong Appétit suggests rounding up when estimating THC content: "The difference between a very pleasant edibles experience and a very unpleasant one" — we're looking at you, Maureen Dowd — "can hinge on consuming just 10 milligrams more THC than planned for, so why not err on the side of caution?" Just in case, though, the book provides some handy suggestions for what to do if you happen to consume too much THC.
But there's one thing you may still be wondering: What happens if you make, say, medicated French bread pizza, get the munchies, and just want to eat more of that French bread pizza? Keeping in mind Bong Appétit's sage advice that "You can always eat more; you can never eat less," Best Daze's Goldman provides a helpful suggestion: "Any time you make a round of edibles at home, make a non-medicated batch as well; eat a little of one and a lot of the other and enjoy."
If the coming new year and its closely affiliated post-holiday weight-loss resolutions have you concerned about edible experiments (not to mention those munchies), don't fret. "Studies show people who use cannabis are not obese as a population," Goldman says. ◀